Saemangeum Project Overview
The Saemangeum Project is a national project to construct "a Global Treasure Saemangeum' that will serve as the economic hub of Northeast Asia by promoting industry, business and tourism on a vast area including the world's longest sea wall (33.9km) from Gunsan to Buan that creates 291㎢ of reclaimed land and a lake as large as 118㎢ in addition to 3.3㎢ on Gogunsangundo Islands and 4.9㎢ developed as a new port outside the seawall.
Location

Gunsan-si, Gimje-si, and Buan-gun in Jeollabuk-do

Area

409㎢ (Land 291㎢, Lake 118㎢) created by the world's longest seawall (33.9km)

Budget

KRW 22.2 trillion
(Central government: 10.9, local government: 0.9, private investment: 10.3)

Expected population

(upon project completion) 759000, (290,000 inside the Saemangeum Project area)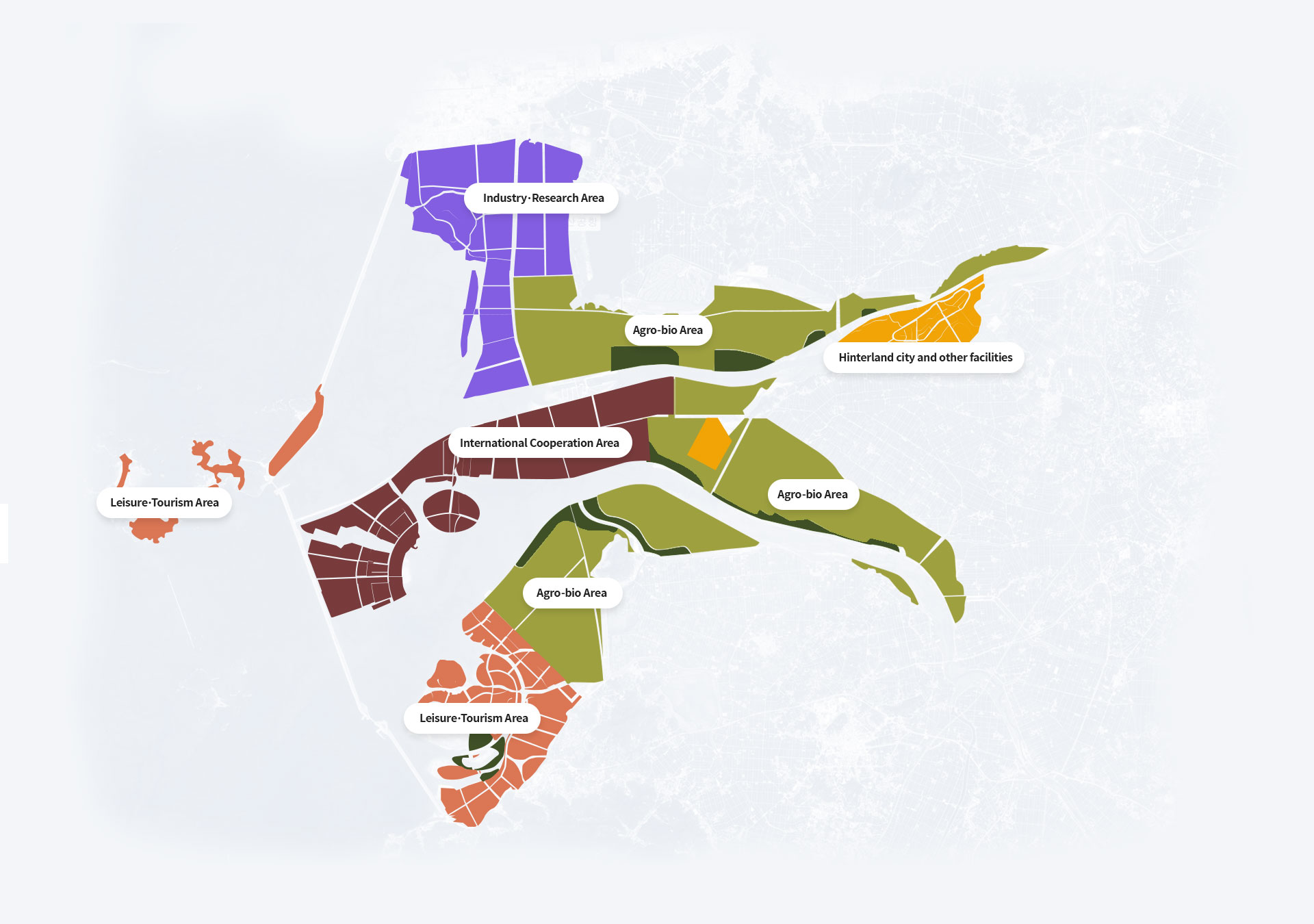 Saemangeum, the birthplace of a new civilization
The Saemangeum Project is the largest ever reclamation project in Korea, creating a total of 40,900ha (409㎢) of a reclaimed area including 29,100ha of land and 11,800ha of freshwater, by building the world's longest seawall (33.9km) connecting Buan-gun and Gunsan-si. The newly created area is equivalent to two-thirds of Seoul and four times as big as Paris, or each Korean can be given an additional 9.9㎡ of reclaimed land.

Saemangeum will unfold an absolutely new and amazing future,
A special zone for transnational economic cooperation

where global countries co-prosper through
economic cooperation

A global residence/exchange hub city

that embraces multiculturalism based on
world-class residential conditions

A vibrant green waterfront city

that promotes harmony between humans and nature through
high-tech agriculture among others

A consumer-tailored planned city

that flexibly reflects the needs of
investors and companies

A city offering customized incentives and specializing in deregulation

that boldly break through regulations and provide incentives
from the standpoint of companies
Moving forward, Saemangeum emerge as the symbol of the remarkable growth and development that Korea will achieve in the 21st century.
It will not only offer dreams and hopesfor those living in the present.
It will also become a land of opportunities and possibilitiesfor those preparing for the future of the humanity.